COVID-19 Clinical Triage
Clinical Triage for COVID-19 triage
The Procon Clinical Triage form is a web form designed for use at the time of triage.
The triage form can't be completed retrospectively as the date or time can't be changed.
Indici practices have their own triage form see the section for Indici COVID triage
Using the Clinical Triage form
Complete both tabs of the form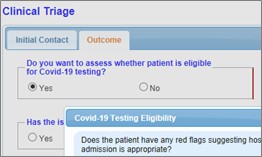 The 2nd tab of the Clinical Triage Form – Outcome – has a tool for clinicians to triage people with potential COVID-19

Choose 'Yes' to view and complete the Testing eligibility pop-up
The pop-up will advise whether the patient is eligible for referral and swabbing, according to the latest Case Definition
The case definition changes regularly – click here to view the latest definition.
The form will change as the definition and criteria are updated.
Record a referral for swabbing/testing
Note this is NOT A REFERRAL
To record that the patient will be referred to a Community Testing and Assessment Centre (CTC, CTAC, previously CBAC)

For Has issue been resolved by Clinical Triage, choose 'No'
For Who will take the next step? select 'CBAC'

This does not refer the patient to a testing centre – it advises the PHO that the intention is to refer the patient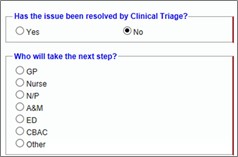 Referral for COVID-19 testing
Practices complete the referral form and email to the appropriate location
Clinical triage in Indici PMS
Practices using the Indici PMS have a Clinical Triage form with a COVID-19 component.
On the Outcome tab next to Do you want to assess whether patient is eligible for COVID-19 testing?, choose Yes.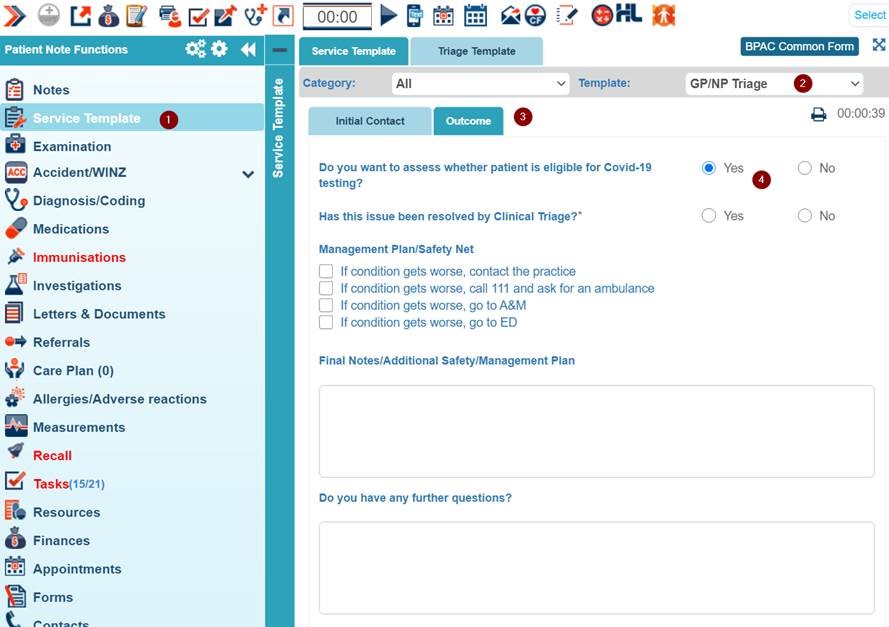 Claiming from Health Hawke's Bay
Health HB will:

Download the anonymised Clinical Triage Form data from the Procon website OR receive a COVID triage report from Indici practices
Query the Triage form data between the 1st and the 5th of the month and raise a BCTI.
Make monthly payments on 20th of the month or the next business day if the 20th day of the month falls on a Saturday, Sunday or a public holiday.
Seek reimbursement from the DHB

Practices will:

Note that using the Clinical Triage form does not raise an invoice for COVID-19 triage.
Remit the bulk payment as usual.
Important information
The Clinical Triage Form does not override clinical judgement
Practices must send the referral from to the Designated General Practice
The Clinical Triage form is updated by Procon when there are changes to the case definition. Practices do not need to update the form. Don't be alarmed if the form changes from day to day – this is merely reflecting the current case definition and testing guidelines.
One payment per practice, per patient episode
For assistance with the triage and referral process email support@healthhb.co.nz
Patient dashboard links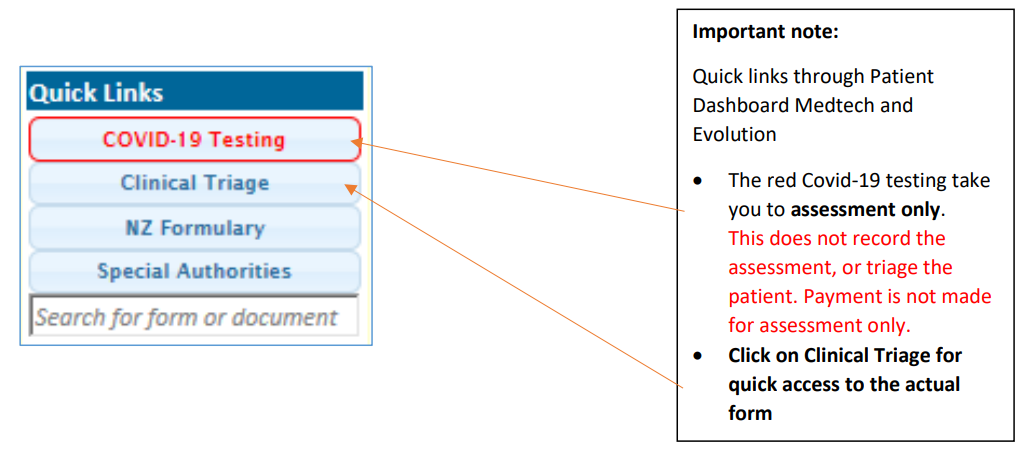 COVID-19 Triage Process