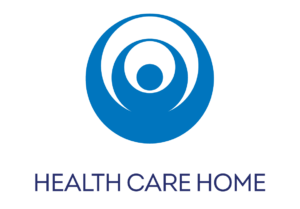 Health Care Home
Enhancing and strengthening General Practice
A new and innovative primary health care system designed to enhance patient care and ensure general practices remain sustainable is being made available across Hawke's Bay.
Health Hawke's Bay is supporting participating general practices to implement Health Care Home (HCH).
The focus is on embedding person and whānau-centred care and improving health equity while ensuring that general practices are sustainable.
Already successful in other parts of New Zealand, the model introduces new ways of working, which reduces time pressures on doctors while ensuring that patients get the right care, from the right person at the right time.
Using proven new technologies, Health Care Home allows practices to move some aspects of primary care out of the consulting room. Not all patients need an in-person consultation with their doctor, so by better managing the situations that can be handled over the phone, video, or by other clinical staff, GPs can use the in-person appointments for those who really need them.
How Health Care Home works
HCH is a nationally recognised model of care which works together to make the best use of staff time as well as ensuring patients are triaged and treated appropriately for urgent, pro-active, and routine care. The process can be customised to best fit each practice.
What patients might notice 
Changes to the way incoming telephone calls are handled can make a marked difference to efficiencies and patient care – particularly for those requesting same-day appointments.
Under the model, same-day appointment requests are referred to a GP who calls the patients back during scheduled phone triage time periods. They will assess how the patients' situations need to be handled: Same day appointment; appointment at a later date; referral to another provider (for example, pharmacy); or advice dispensed over the phone.
Scheduled phone appointments can also be used for follow-ups to in-person appointments; consultations that don't require physical examinations, and check-ups on the progress of chronic illness care plans.
The model works best if the phones are removed from the front reception, allowing front-of-house staff to focus on patients in the waiting room, and reducing phone call answering times.
The experience in other regions has been very positive and the new model has seen an average call wait time significantly reduced.
Who patients might see
The primary care sector is dealing with a serious shortfall in the number of GPs, which is putting extra load on existing doctors and nurses which, in turn, makes it harder to attract new doctors and nurses to the sector.
By developing an extended care team, with new clinical roles, tasks that might otherwise have to be done by GPs can be reallocated.
In this way, practices can ensure that patients are receiving care in a timely fashion while freeing up clinical staff to do what they have been trained for — as well as upskill. It also makes for an efficient business model, ensuring all clinicians are working at the top of their scope.
The new roles can include:
Clinical and prescribing pharmacists
A clinical pharmacist works with the clinical team to target patients with complex health and social care needs who are on multiple medications, ensuring they maintain an optimal drug regime. They:
carry out medicine reviews, compliance, and education
are integral to long-term planning for patients with higher needs (See Year of Care).
They may also:
consult with patients, either in-person or over the phone, to review medications and answer questions
review hospital discharge notes to check patients have been given the correct medication and dosage
follow-up discharged patients to avoid any potential problems that could lead to re-admission to hospital
order blood tests and refer patients for a GP consultation as necessary
Prescribing pharmacists are also able to prescribe medication.
Nurse practitioners
Nurse practitioners are registered nurses who have specialist training in certain skills and are able to take a lead role as health care providers for patients and whānau.  They diagnose, order, and interpret diagnostic and laboratory tests as well as prescribe medicines.
Health Improvement Practitioners (HIPS) 
HIPs are mental health clinicians who come from a variety of backgrounds including nursing, social work, occupational therapy, psychology, and psychotherapy. They provide brief behavioural interventions for patients engaging with a doctor or nurse and will see anyone whose thoughts, feelings, or actions are impacting their health and wellbeing. They work with individuals (of all ages), whānau, and groups to help people make changes to enhance their health and wellbeing.
This service is free and available to anyone enrolled in the practice.
Health Coaches
The key role of the Health Coach is to partner with people experiencing issues that impact their health and wellbeing. They support people to identify priorities, set goals for change, and develop self-management skills by linking them to resources and supports. 
Health Coaches are people with relevant lived experience/support work experience who have received training within a recognised Health Coach training programme in New Zealand.
Health care associates
Unregistered staff who undergo accredited training to support clinical staff by taking on lower-level nursing and administrative tasks. They can:
greet and room patients
take core health measurements, such as blood pressure, height and weight and ECGs
provide smoking cessation advice
undertake urine testing and phlebotomy
plan and organise records and equipment for the following day's procedures
prepare packs for, and clean up after, minor surgeries
prepare and stock consulting rooms
change linen
order stock and clinical supplies
Also, you might hear about:
Year of Care programmes
For patients with complex health care and social needs, who typically need longer than the usual 15-minute appointment, the HCH 'Year of Care' programme allows for comprehensive health planning over a full year.
This is a proactive approach that sees the patient's team schedule appointments (in-person and phone), reviews, specialist care, and social care over a full year. A general practice care coordinator monitors the delivery of the plan.
The 'Year of Care' takes the form of a partnership with the patient and their whānau, with the patient encouraged to take a lead role in setting and meeting their own health goals. Managing patients in this way is widely recognised as producing better outcomes, and it reduces the likelihood of urgent, ad-hoc treatment causing problems for other patient scheduling.
Patient Portals
More and more practices are using patient portals, allowing patients to access their own health information and make appointments online.
The patient portal services differ between practices however they allow patients to do the following online:
see their core medical information and lab results
send queries
request repeat prescriptions and
track their healthcare goals. 
This enables patients to take a more active role in their own care as they feel more involved and connected. With their information readily accessible, it also enables continuity of care wherever they are — even on holiday.
The system also allows nurses to spend less time on the phone advising patients' test results and booking appointments, as this can all be done online at a time convenient to the patient.
Benefits of Health Care Home
Patient benefits:
Care, treatment and processes are based on patients' needs.
Reduced waiting times and faster answering of calls.
More personalised attention from reception and medical staff.
More same-day appointments when really needed.
Ease of access to a GP for a quick query or ongoing monitoring.
Clinical triage saves in-person appointments for those who really need it.
Greater support for ongoing condition management and better planning for prevention.
The ability for patients to take a greater role in their own care and management.
Staff benefits:
Professional expertise can be targeted at patient care and those who need it most.
New roles in a team-based approach to providing care which reduces pressure on doctors and nurses.
Phone management protocols allow for less/better planned time on the phone so more time with patients.
Planning allows for less pressure and fewer ad-hoc decisions.
A less-stressed team is a happier and more cohesive one.
Health system benefits:
Practices can ensure the right staffing capacity every day for urgent and planned care, reducing pressure on hospital services.
More efficient systems and standard processes can reduce wasted time and wasted resources.
Greater long-term sustainability of primary care.
The shift of focus from treatment to prevention and greater level of patient self-management.
Equity improvement – improved health outcomes for Māori, Pasifika, and low socioeconomic populations.
The team
Health Hawke's Bay has a dedicated change management team assisting general practices wanting to make the change; working alongside them as they make decisions about the nature and pace of their transformation.
Ten Hawke's Bay general practices have embarked on the journey (as at October 2020) and three more are focusing on optimising Telehealth which forms part of the HCH model of care.