Poukōrero Rongoā (Talking Based Therapists)
Our Poukōrero Rongoā are clinicians who provide quality, accessible talking-based therapies to tangata whaiora (patients) experiencing mild to moderate mental health distress.  Services are delivered from community hubs in Waipukarau, Hastings, Flaxmere, and Napier.
Clinicians working within the service come from diverse backgrounds all with extensive experience and education in delivering talking-based therapies, including Cognitive Behavioural Therapy (CBT), Dialectical Behavioural Therapy (DBT), Strength Based, Solution Focused and Eye Movement Desensitization and Reprocessing (EMDR) Therapy. This enables Poukōrero Rongoā to tailor support as required.
If you would like to speak with one of our Poukōrero Rongoā please contact your General Practice in the first instance they will be able to assist you with getting a referral through to us.
Meet our Poukōrero Rongoā: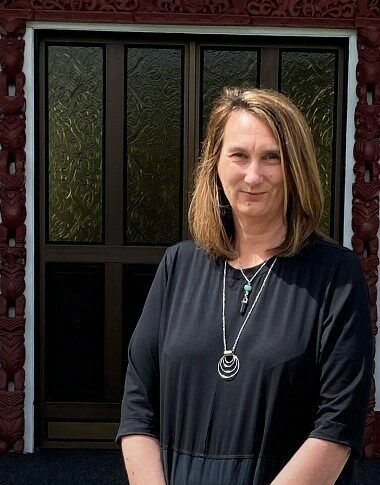 Annalee Hale
Who Am I? Ko Wai Au?
I was born and grew up in the Tarawhiti region (East Coast) and come from a farming background.  I attended Napier Girls High School as a boarder for my Secondary Schooling.  After leaving school I gained employment in Wellington for a period before embarking on my OE.  On my return from overseas, I reflected on my next steps which led me to study Social Work.  I have experience in Child Protection both in New Zealand & Australia; Child, Adolescent & Family Mental Health; Adult and Acute (Crisis) Mental Health – for two District Health Boards (DHBs).   I returned to Hawkes Bay 3 years ago to be closer to my whanau.
What are my areas of expertise? He aha ōku pūkenga nui?
I am informed by different therapeutic practices including but not limited: Cognitive Behavioural Therapy (CBT), Dialectical Behavioural Therapy (DBT informed), Exposure Therapy, Family Based Treatment for Anorexia Nervosa (FBT); Eye Movement Desensitization & Reprocessing (EMDR); Family Systems Therapy; Mindfulness.
I have a particular interest in disordered eating and I have had several years' experience working with child, adolescents & younger adults. My most recent interest and journey are with EMDR which is designed to work with distressing or traumatic memories and am hoping to further develop myself in this area.
How can I help you? Me pēhea taku āwhina i a koe?
I have experience helping people with low mood, anxiety, emotional difficulties, relationship issues, disordered eating, parenting strategies, self-esteem, grief & loss, trauma, and stress to name a few.
I work in a non-judgemental, collaborative, and supportive way with you to make positive differences in your life and relationships, no matter how big or small.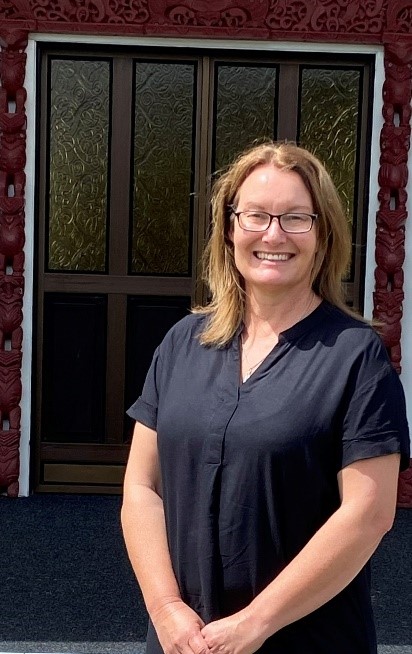 Rochelle Clark
Who Am I? Ko Wai Au?
Kia ora koutou
I'm Rochelle, I was born and raised in Napier, and although I have trained and worked in other parts of the country, I returned home 16 years ago to raise our three children here in the bay.
I've had a variety of jobs mostly working in community mental health services, including DHB child, adolescent, and family mental health teams in Hawke's Bay and Auckland, The Heart Foundation, Family Works and most recently teaching at EIT.
What are my areas of expertise? He aha ōku pūkenga nui?
Over the years I have worked with a range of presenting issues.  In this role, my work has been particularly in the areas of anxiety, depression, physical health, maternal mental health, menopause, adolescent mental health, and older persons' wellbeing.  I use a number of approaches including narrative therapy, mindfulness, strength-based, solution-focused, cognitive behavioural therapy, dialectical behavioural therapy, and holistic models of practice such as Te Whare tapa whā.
How can I help you? Me pēhea taku āwhina i a koe?
It is a privilege to support people to navigate difficult times and find their strengths.  I begin by explaining my service and my role, then ask my clients to share their thoughts about the current situation.  We focus on our client's strengths while providing some techniques to help with challenges.  It's important for me to build a genuine relationship with the people I work with.
What qualifications do I hold? He aha aku tohu?
Bachelor of Social Work (Massey University, Palmerston North)
Post Graduate Certificate Child and Adolescent Mental Health (Auckland University)
Post Graduate Diploma Health Science (Auckland University)
My postgraduate training is in counseling and mental health.  I enjoy learning and also have qualifications in nutrition, Te Reo Māori, and tertiary teaching.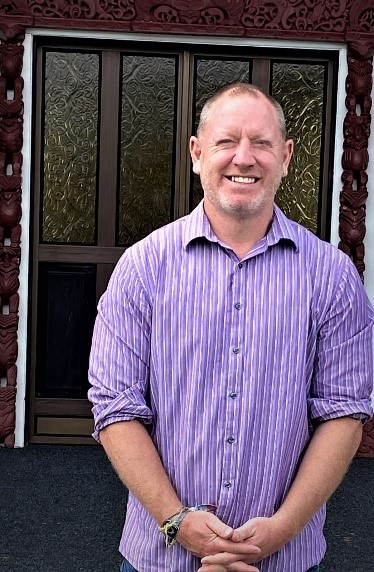 Troy Wathey
Who Am I? Ko Wai Au?
My name is Troy Wathey I have been working as a social worker/therapist for now 18 years in New Zealand.
I am an open, honest, easy-going, and non-judgemental person. I understand life can be challenging, and difficult. Therefore, this is where therapy can be useful. I understand that also it also takes time to make changes or gain an understanding of your current situation.
What are my areas of expertise? He aha ōku pūkenga nui?
Over the past 18 years, I have worked with numerous individuals, couples, and groups of all ages and ethnicities. My areas of understanding and experience include working in the Youth Justice and Care Protection system, Corrections, and for the District Health Board in the area of mental health and addictions.
During my time working with young people and their families, I have learned a lot about the challenges young people face, and their families, and how the right type of understanding, support, and guidance is important.
The Correction services taught me, along with working in the mental health and addiction area how important empathy, honesty, personal awareness, growth, development, and the belief that change can happen is important.
For the last 15 years, I have worked for a District Health Board with individuals and groups in all sorts of mental health and addiction areas. Working in these fields including for many years in the emergency mental health and addiction team has opened me up to the challenges that people face and can suddenly find themselves in.
These experiences, learnings, and going through people's journeys and challenges have helped me become a more rounded, realistic, and experienced therapist.
How can I help you? Me pēhea taku āwhina i a koe?
As your therapist, I will be asking you for your story and asking you to review your situation or asking you to explore those difficult memories. But with support from myself and others if needed we can hopefully come to an outcome that best suits you.
Sherrise Spiller
Who Am I? Ko Wai Au?
Of Viking heritage, I was born, raised and educated in Napier. I have travelled extensively during my life, notably in Europe. While working in London I interacted with people from a range of ethnicities and cultures. I have worked in many different fields from administration, waitressing and retail in my early days to support work, mentoring and counselling in more recent years.
I have 2 adult children and one grandchild.
What are my areas of expertise? He aha ōku pūkenga nui?
Most of my experience has been in alcohol and drug rehabilitation particularly within the prison environment. I use an evidence based holistic approach to my therapies as often more than one style can be beneficial. These may include CBT, ACT, Te Whare Tapa Wha and response-based therapy. My current area of interest is PTSD and trauma counselling. My strengths are my background education in psychology, life experiences and communication skills. My values are important to me. They include trust, honesty and courage – daring to find a different approach.
How can I help you? Me pēhea taku āwhina i a koe?
You will decide the direction of our therapies and I will guide you through different thinking styles around your narrative. I will challenge your assumptions and present things in a unique way, creatively explaining ideas that you can see in practical everyday examples.
No topic is off the table as I am solution focused. We will explore your needs and take a step-by-step approach toward improving your wellness, creating the positive changes you seek. In my experience you will leave feeling empowered by this holistic approach. I feel that you are your own best therapist and know the outcome you wish to have. I would be honoured to walk this part of your journey beside you.